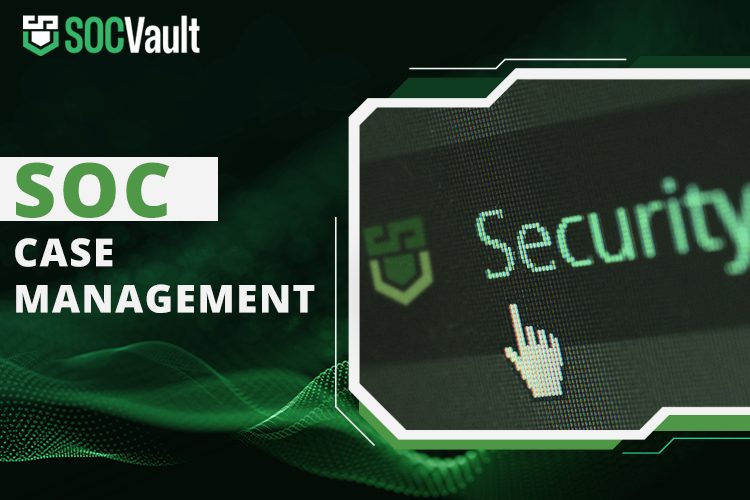 Why SOC Case Management Is Essential?
Any business in this day of age cannot survive without cybersecurity and its implication. Successful implementation of cybersecurity and its aspects can help a business grow exponentially. With such services, business entities can relax and focus on their day-to-day activities. However, a service like cybersecurity needs detailed planning and proper research about the ongoing attacks and breaches. SOC case management strategies get drafted to bring ease to this complicated service providing.
Security programs help you defend against cyber attackers and their malicious activities. These attackers can cause serious harm to any business. Thus, protecting against such attackers is essential as this can save an organization from suffering major losses. SOC case management serves as the best0fit solution for organizations that have been under attack in the past or are currently dealing with cyber breaches.
Below are the 5 reasons why SOC case management is essential:
Case management strategies help a business maintain a meticulous cybersecurity program. A pre-determined and pre-configured set of rules are set up to deal with various attacks. Ongoing breaches and thefts are recorded as different cases. Once such cases appear again, the security engineers can benefit from SOC case management strategies and provide even more simplified solutions. In this way, dealing with incidents becomes easier.
2. Better Visibility For Business Owners
Such SOC case management strategies help provide you the best visibility, and that too on a 24/7 basis. The authorized personnel can keep track of their data on a non-stop basis and stay attentive whenever the alerts go on. Cybersecurity providers, who provide integrated dashboards, can enable organizations to provide the desired data analytics and other insights. Such insights and analysis derived from a case can help strengthen the security of such organizations.
Following case management strategies can help reduce human efforts, especially efforts that are time taking. Automated workflows can help the victims analyze data theft cases with more efficiency. Companies can now focus on their primary activities while leaving the stress behind on an automated system that assists them in the best fashion. Experience an automated case identification that automatically identifies a case and then acts accordingly. Such a feature leaves behind the probable victims a relieving feeling.
4. Alerting And Reporting
The incident case management feature in cybersecurity helps a probable victim by creating alerts and reporting any cyber breach. Proper alerts get generated from a little initiation of the cyber attackers and their malicious activities. SOC case management strategies provide ease and security at the same time.
SOC case management also supports during an incident of the highest impact. Severe crisis situations can bring serious threats and losses. Still, with the help of SOC case management strategies, companies can lower the time duration of the attack by implementing correct strategies.
We offer the best cybersecurity services worldwide including website hosting security, case management, security analytics, intrusion detection, log data analysis, vulnerability detection, configuration assessment, security information & event management, and much more. Cyber-attacks call for immediate actions, and immediate response actions for any data breach are possible with SOCVault's prolific SOC as a service solution. Experience a one-click SOC as a Service solution with our multi-featured dashboard. Get your dashboard services available after 24 hours of subscribing, a service that no other cybersecurity company offers. Our clients stay relaxed with 24/7 monitoring services while we protect their critical assets. SOCVault is offering a "FREE 30-DAYS CYBERSECURITY SUBSCRIPTION" if you want to secure your business, then contact us for registration.