Container
Security 
The concept of containers helps the users to work more efficiently and operate at an optimum level. Imagine the users running their software at an acceptable speed and working more efficiently than ever before. Possessing such a feature is why container service is rapidly growing. This service will continue to grow even further. Containers might provide the best services, but they are not secured from cyber attackers. Containers are vulnerable to online threats and breaches.
The above-mentioned threat is why they require specific safety precautions and SOC as a service. It is an essential requirement as containers do not have security systems. Hence, they become a prime target of cyber attackers. This status causes vulnerability, which is a sign of a major threat to the critical assets.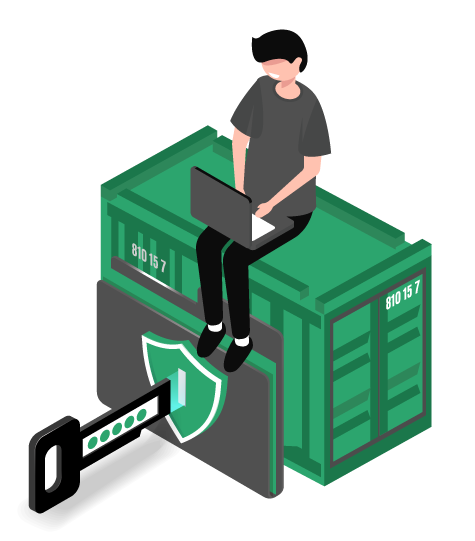 Improve
Visibility 
SOCVault makes sure to improve the quality of your monitoring and visibility of probable threats and dangers. Container security is a dire requirement in this day and age, significantly when hackers and spammers modernize their skills daily. Thus, SOCVault provides our clients with the best container security.
Key features of SOCVault's
container security  
Our container security services make sure that your critical assets are fully protected. Depending on our container security services, the clients have to sit back and relax. Following are a few key features of Socvault's container security:
Creation of network infrastructures, built with high profile security.

Fulfillment of compliance requirements.

 

Management of vulnerability and other probable threats that can hurt the critical assets.

 

Much more secured applications within containers.
Risk assessment that makes sure applications and other files are protected inside containers.