Log Data
Analysis
SOCVault's log data analysis is unmatched as we make sure all sorts of confidential data of our clients are safe.  Organizations are most keen to keep their confidential information on cloud storage or any other digital source. Nowadays, sensitive data is as vulnerable as a manual file placed on a table in a room full of people. This calls for a cybersecurity services provider as many cyber breaches and cybercrimes are creeping up day by day. Sensitive data may include personal information, information regarding intellectual property, and business passwords. The threats of breaching such data keep increasing with time and thus call for the security providers to be more vigilant. We provide one of the finest log data analysis services at such a time.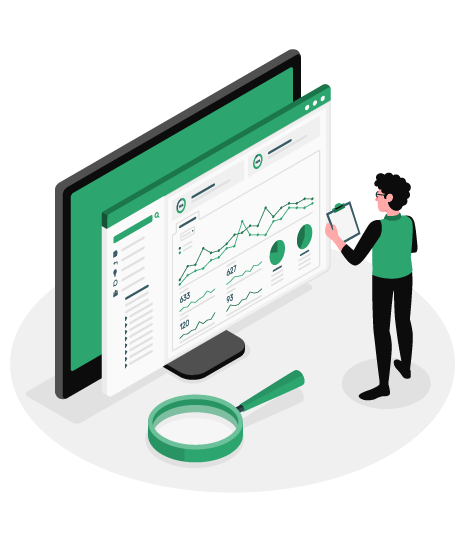 Your Confidentiality Is
Our Priority
SOCVault respect and care about your sensitive data, data that can be a source of attraction for a hacker. Many hackers surf through multiple network systems to get a chance to intrude into sensitive data as then blackmail would be valid. We prioritize keeping your data safe from major threats and treat your data as our own. Thus, the protection is even more rock-solid. 
SOCVault's motto is to talk less and work more. We thrive when the workload is at a peak, as the highly trained staff is work-oriented. The performance-based structure of SOCVault is second to none as it makes sure there is no unauthorized party entering the sensitive data of the organization. After staying with all the compliances, due action is taken against breaches or an attempt to breach.    
What Do SOCVault's Log Data Analysis Services Offer?

SOCVault is the name of professionalism and determinism. We work for our clients with a dedication of an unmatched level to tackle the potential data breaches. Unauthorized breaches of large amounts take place regularly, and to stop them; many businesses opt for outside help. They choose SOC service providers and build their trust in such outsourcing teams. Below are the efforts SOCVault provides to protect your data:

An overall database management security check and its continuous monitoring.

Protecting the stored data in your computer systems. Such data can be confidential and needs due care and handling to keep away from cyber attackers.

Protecting the applications associated with database management systems.

Securing both virtual and physical databases of our valued clients.


These applications usually carry an immense amount of information that can be breached. Our log data analysis service makes sure to protect such applications. A complete inspection of network infrastructures is carried out to answer how to protect them accordingly based on modern cybersecurity principles. This action will help in creating better brand recognition for our company.