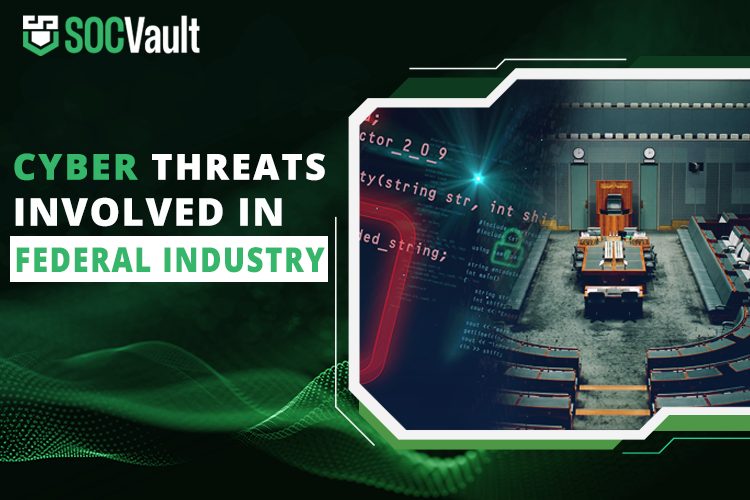 Cyber Threats Involved In Federal Industry
Cybersecurity is a major concern of today. Business people worldwide, who considered cybercrimes a fluke and labeled them as false crimes, are now committing to the fact that it's a reality. The federal government possesses information that must be kept confidential from the public or the opposition. Such data is a matter of the state and needs complete protection. Cyber threats involved in federal industry are too much when you think about them.
The need for cybersecurity in the federal industry is quite essential. The state offers amazing packages to experts all around the nation as the secrets of the government are not safe in such scenarios. Hiring experts or subscribing to cybersecurity providers enables the government bodies to tackle cyber threats involved in federal industry. Security experts fight cybercrimes with modern tools and solutions.
Recent Cyberattacks In Federal Industry Around The World
Federal sectors are most vulnerable to cyber breaches than any other sector as the victim that is being targeted is the federal government. The amount of ransom attackers can receive from such a victim is massive. Furthermore, the sensitive information that revolves around a government is highly confidential. Thus, to secure the matters of the state, a federal body tends to pay the amount demanded. Following are the recent cyberattacks on federal sectors around the world:
May 2022

: Grand Ethiopian Renaissance Dam (GERD) became a target of cybercriminals. The authority stated that the attack was neutralized even before the intrusion of hackers.
May 2022: A phishing attack took place, and the target was the Jordan Ministry of Foreign exchange.
April 2022: Costa Rican Ministry of Finance became prey to a cyber attack of the highest order. The ransom demanded for the return of data was $20 million. The state declared a national emergency when such attacks took place.
3 Cyber Threats Involved In Federal Industry
Unauthorized access to the database is now a common threat. Many companies go through such threats on a daily basis. Avoiding such threats is not easy, and only a team of highly-skilled professionals can achieve success in fighting cyber threats. Here are some more threats that are harmful to federal industry of a particular country:
Terrorist groups that do not have good relations with the state are at times involved in creating a fuss. They aim to generate malicious activities and intrude into government systems. Thus, this can lead them to their ultimate glory, that is, to defame the nation they are targeting. Possessing the skills of highly trained individuals allows them to achieve the desired result.
Cyber attackers that target the primary industry sector of a country can ultimately pose a threat to the state. This is one of the major cyber threats involved in federal industry, as breaching economic and other confidential data will eventually hurt the country. Taxing information and other government-industry-related topics are at risk whenever a cyber attacker intrudes into the accounts of a particular industry.
3. Motives Of Hacktivists
Hacking might not always be about earning from the ransom amount. It is at times about portraying a certain message through a federal platform. Major hacktivists pose cyber threats involved in federal industry by using their sites, accounts, files, or any other critical asset to use for a purpose other than earning money. Such hacktivists aim to send a particular message, primarily political, that might be against the state or its laws.
We offer the best cybersecurity services worldwide including website hosting security, case management,  security analytics, intrusion detection, log data analysis, vulnerability detection, configuration assessment, security information & event management, and much more. Cyber-attacks call for immediate actions, and immediate response actions for any data breach are possible with SOCVault's prolific SOC as a service solution. Experience a one-click SOC as a Service solution with our multi-featured dashboard. Get your dashboard services available after 24 hours of subscribing, a service that no other cybersecurity company offers. Our clients stay relaxed with 24/7 monitoring services while we protect their critical assets. SOCVault is offering a "FREE 30-DAYS CYBERSECURITY SUBSCRIPTION" if you want to secure your business, then contact us for registration.