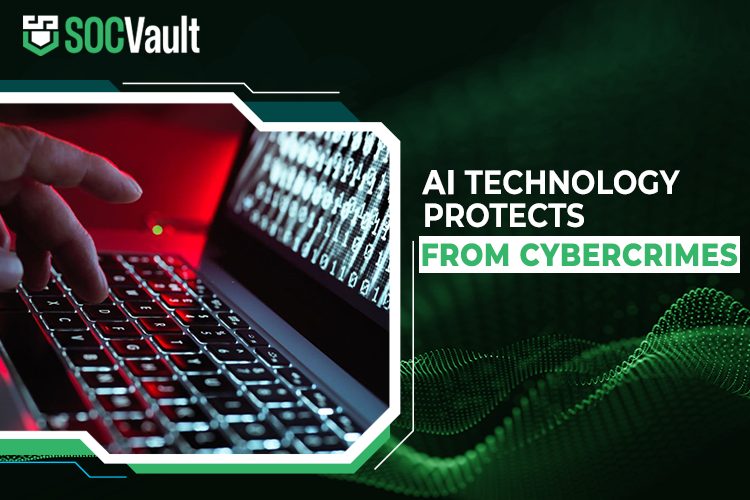 How AI Technology Protects From Cybercrimes?
AI technology protects from cybercrimes like no other technology. We live in a world jammed with technological advancements occurring daily. Artificial intelligence and machine learning techniques are solving major worldly problems, especially in the field of medicine and IT. When we talk about the potential benefits this technology has already provided to the aforementioned industries, we realize its actual worth. With the help of machine learning techniques, now the modern use of prosthetics looks much more realistic.
In the IT sector, this technology is solving the issues like cybercrimes. Fighting with such a threatening activity on a 24/7 basis is not humanly possible. Thus, with the introduction of AI and machine learning technology, significant problems of cybersecurity are now solvable. AI technology protects from cybercrimes in the best way possible.
Ways In Which AI Technology Protects From Cybercrimes
AI technology does not only work to highlight or alert the users about the probable threats. This technology also helps in providing the best-fit solutions for companies. Such companies are under a constant threat of facing cybercrimes. Below are the ways in which AI technology protects from cybercrimes:
1. Fighting Against Phishing And Spamming
Phishing is still one of the most common cyberattacks. However, this fast-paced world is moving swiftly into a much more technology-based era. Nevertheless, phishing emails are still the most frequently used cybercrimes. Phishing allows attackers to enter unethically into the database of any organization. In phishing, an attacker impersonates a credential source in front of the victim. However, with the use of machine learning techniques, the detection of such impersonations is possible.
Using data analysis and robust algorithms helps the users detect probable phishing emails. The detection so provided by this AI technology is of the highest order. Adopting the services of a cybersecurity provider will get you the desired results. Implementing machine learning and AI features are only possible through a team of experts.
2. AI Technology Helps Securing DNS
Hacking into the Domain name system of any brand enables the cyber attackers to access the business information and client details of the victims. Machine learning and AI technology protect from cybercrimes like these so that it ends up relaxing the probable victims. Running through several DNS queries helps the machine learning technology figure out the probable threat causing aspects. Thus, the decisions evaluated by such features help to reduce major risks.
3. Tracking Potential Malware
Malware enters security systems via vulnerability gaps. This malware can cause multiple damages to the security systems and can leak critical information. AI technology strengthens the protection strategies of an organization and assists them to the best of their benefit. In-depth data analysis through the use of AI features helps companies in attaining the best detection of malware.
For organizations to cope with the current technological advancements and to be safe from the threats of cybercrimes, it is necessary to adopt AI and machine learning techniques.
We offer the best cybersecurity services worldwide including website hosting security, case management, security analytics, intrusion detection, log data analysis, vulnerability detection, configuration assessment, security information & event management, and much more. Cyber-attacks call for immediate actions, and immediate response actions for any data breach are possible with SOCVault's prolific SOC as a service solution. Experience a one-click SOC as a Service solution with our multi-featured dashboard. Get your dashboard services available after 24 hours of subscribing, a service that no other cybersecurity company offers. Our clients stay relaxed with 24/7 monitoring services while we protect their critical assets. SOCVault is offering a "FREE 30-DAYS CYBERSECURITY SUBSCRIPTION" if you want to secure your business, then contact us for registration.