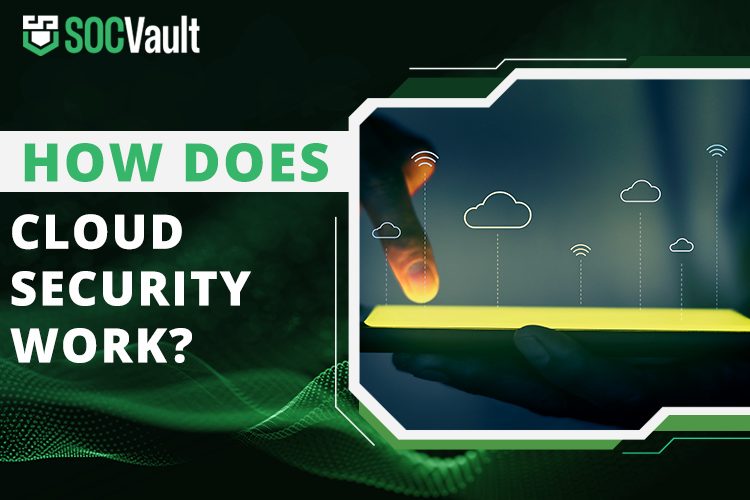 How Does Cloud Security Work?
Cloud security is the name of a set of strategies and plans drafted to protect the data stored on cloud and multi-cloud networks of clients. Cloud security is a must for businesses dependent on their data stored in the cloud. Breaches to cloud systems can result in unfavorable events at times. Thus, securing your cloud is an essential part of cybersecurity.
Cloud computing is a basic necessity these days as keeping your data in your computer systems is old-fashioned. Meanwhile, the feature of cloud computing is a mainstream frame of work for major businesses. Therefore, the protection of your database presented on a cloud server is a primary requirement, and business owners must look for measures to secure their cloud networks.
How Does Cloud Security Function?
Many users ask about the functioning of the cloud and security and how it is implemented. Having a fully secured cloud server is a dream for any organization, as most global companies acquire cloud services regularly.
An essential part of a cloud security service is to ensure that the users accessing cloud servers are authorized. First, ensuring which users are assigned the tasks to run cloud servers will help the security providers filter out the number of authorized personnel. Secondly, cloud security service provider ensures that the passwords set by such authorized personnel are strong and safe.
Continuous monitoring of the user's cloud database is necessary for cloud security providers as there can be major mishaps if non-stop monitoring does not occur. Such constant monitoring and detection services are possible through a successful evaluation of AI and machine learning techniques and some human efforts. By taking such measures, a company feels safer than before. Thus, the risks of data breaches and ransomware attacks are also sidelined.
Now that we know how this service works, thus, learning about the possible challenges of cloud security would help benefit the readers much more. Following are a few challenges faced by cloud security:
Challenges Faced By Cloud Security
The objective of cloud security is to protect the clients from getting their data breached from the cloud servers. This objective is only possible once a security provider is aware of the recent or previous challenges associated with cloud security. Here are the following challenges of cloud security:
The hackers can hack into your cloud database and leak the essential information to the general public or ask for a ransom in return. Such unauthorized intrusion can cause damages like none other.
2. Misconfiguration Of Settings
A fully configured cloud system helps the users maintain the overall security of the cloud database. However, the hackers look for any sign of misconfiguration in the servers or create their own by injecting malware into the multi-cloud system.
Usage of weak passwords can give rise to the thought of cyber attackers breaching all of your data. Finding accurate passwords can help an attacker in the best way possible as it provides the attacker full access to an account.
We offer the best cybersecurity services worldwide including website hosting security, case management, security analytics, intrusion detection, log data analysis, vulnerability detection, configuration assessment, security information & event management, and much more. Cyber-attacks call for immediate actions, and immediate response actions for any data breach are possible with SOCVault's prolific SOC as a service solution. Experience a one-click SOC as a Service solution with our multi-featured dashboard. Get your dashboard services available after 24 hours of subscribing, a service that no other cybersecurity company offers. Our clients stay relaxed with 24/7 monitoring services while we protect their critical assets. SOCVault is offering a "FREE 30-DAYS CYBERSECURITY SUBSCRIPTION" if you want to secure your business, then contact us for registration.