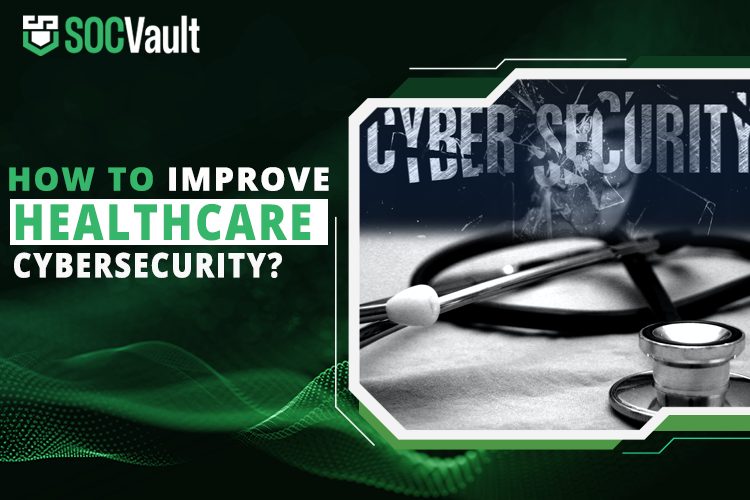 How To Improve Healthcare Cybersecurity?
Cybersecurity in the healthcare sector is in increasing demand. Many experts are figuring out ways to improve healthcare cybersecurity. However, major stakeholders of this sector do not realize the need for cybersecurity and securing critical assets. These stakeholders must be informed about the current need for cybersecurity and the modern risks involved. Confidential data in this industry is at stake with such negligence of the stakeholders. Therefore, awareness of cyber threats is a major requirement for healthcare sectors.
Importance Of Cybersecurity In Healthcare Sector
Cybersecurity providers look for healthcare industries to work with who would not want the personal information of patients to be at risk. However, the patients' sensitive data is at risk of probable breaches. Therefore, opting for the services of a cybersecurity provider will help this sector maintain a good reputation as well among the clients, apart from securing the patients' data.
Consistent security will bring a lot of ease to the healthcare industry. In addition, securing heavy funds is also one of the benefits the healthcare sector can receive from adopting the services of a cybersecurity provider.
Following are the benefits that cybersecurity provides to healthcare industries:
Reduced risk management
Enhanced data protection
Complete protection of patients' confidential information
Quicker patient care
Safer electronically programmed medical devices
Ways To Improve Healthcare Cybersecurity
Improving the cybersecurity of healthcare sectors is one of the dire needs of today, as discussed above. Unfortunately, with each passing day, this need keeps on increasing. Thus, a complete SOC solution can help medical service-providing organizations in the best of fashion and improve their security systems. Here are the following ways to improve healthcare cybersecurity:
1. Frequent Training And Awareness Programs
At first, all the staff members must be aware of the threats that cybersecurity breaches pose. After a successful evaluation of these training sessions, the staff members can function accordingly. This measure is the first step towards an improvement in cybersecurity. Human errors can cause any organization to end up suffering the wrath of cybersecurity breaches.
2. Protection Of Cell Phones
Smartphones used by the staff members must operate in the most optimistic way. These phones must not, in any case, be clicking any malicious link or downloading a suspicious file. Such attempts can cause further complications. Thus, such careless actions cannot improve healthcare cybersecurity. Therefore, better and safer usage of mobile phones is a major requirement for healthcare workers.
3. Usage Of Strong Passwords
The healthcare staff should choose the correct password for accessing accounts. Fully encrypted passwords are a basic necessity for such organizations. On the other hand, if such precautionary measures are not followed, such organizations can end up under cyber criminals' attacks.
4. Adopting The Services Of A Cybersecurity Provider
Adopting a cybersecurity provider's services will surely help improve healthcare cybersecurity. Cybersecurity providers give you access to an integrated dashboard that enables organizations to solve immense issues of cybercrimes. In addition, organizations that subscribe to cybersecurity providers' services can experience unmatched threat detection, threat intelligence, alerting reporting, and threat hunting features.
We offer the best cybersecurity services worldwide including case management, website hosting security, security analytics, intrusion detection, log data analysis, vulnerability detection, configuration assessment, security information & event management, and much more. Cyber-attacks call for immediate actions, and immediate response actions for any data breach are possible with SOCVault's prolific SOC as a service solution. Experience a one-click SOC as a Service solution with our multi-featured dashboard. Get your dashboard services available after 24 hours of subscribing, a service that no other cybersecurity company offers. Our clients stay relaxed with 24/7 monitoring services while we protect their critical assets. SOCVault is offering a "FREE 30-DAYS CYBERSECURITY SUBSCRIPTION" if you want to secure your business, then contact us for registration.