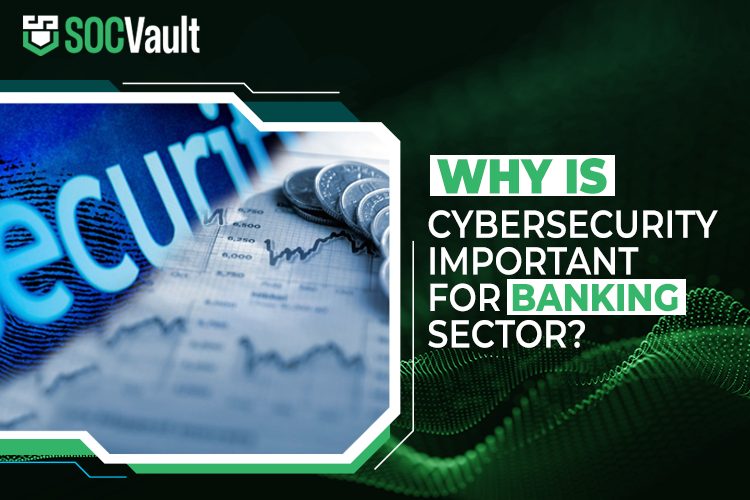 Importance Of Cybersecurity For Banking Sector
A dire need in the business world these days is the concept known as cybersecurity. Cybersecurity focuses on protecting a company's digital assets through immensely complex procedures and functions. However, cybersecurity providers focus on providing their clients with user-friendly dashboards and solutions. Like other businesses, cybersecurity for banking sector is also quite essential.
Many industries get hit by cyber crimes on a daily basis. Modern-day hackers are functioning on a track based on high tech and expertise. Therefore, to tackle the breaches, industries must opt for experts of the same kind to safeguard their assets. Industries can also hire the services of professional cybersecurity providers that comply with various regulations to protect their clients' assets.
Value Of Cybersecurity Around The World
According to Statista, the worldwide cybersecurity market is expected to grow by $345.4 Billion in 2026. Such stat portrays the worth and importance that lies in cybersecurity for banking sector and others as well. Organizations that are clever in their planning methodology ask for the assistance of cybersecurity providers rather than investing in building a team of their own. Thus, at quite nominal prices, such organizations thrive rather than focusing on building a team of their own.
Importance Of Cybersecurity For Banking Sector
Cybersecurity has great importance in the financial sector. The financial sector has been the prey of cybercriminals. Back in the days, and to some extinct, even today, physical robberies take place. Imagine if such theft is causing the banks heavily, then what sort of damage a certain banking service provider will face once they experience a cybersecurity breach. The potential damage is unimaginable.
Robbers can only run away with a car full of cash, and that too from a single branch of the bank. On the other hand, after breaching data, cybercriminals can steal all the branches' monetary funds and not just a single branch. Cyber attackers can perform such activities by sitting at home. Therefore, we must realize the importance of cybersecurity for banking sector.
Following are the reasons why cybersecurity for banking sector is important:
1. Maintaining A Bank's Reputation
The banking sector follows a strict set of rules and regulations. Banking companies are used to conventional ways of security, but with the ongoing demand for cybersecurity and the ever-increasing data breaches, the banking sector is adapting to change and adopting cybersecurity services. Cybersecurity breaches on any financial institution can lower that brand's reputation and can result in further brand recognition problems.
2. Prevent Financial Losses
One of the major problem-solving features of cybersecurity is not just to safeguard an organization's assets but also to save it from financial losses. Cybersecurity for banking sector can bring new ways to protect digital assets and keep the banking institutions from major losses. For instance, if a hacker enters your account by hacking into your password or through any other means, then such an attacker can steal your money within seconds.
When a banking institution is under attack, a customer's details are on the line. Data that is under consideration can be saved through the services of a cybersecurity provider. Thus, cybersecurity for banking sector comes in handy. On the other hand, confidential details are at risk, like the account number of a particular client, the number of funds saved in his/her account, and whatnot. In such fearsome circumstances, highly qualified personnel of cybersecurity teams are a major requirement.
We offer the best cybersecurity services worldwide including website hosting security, case management, security analytics, intrusion detection, log data analysis, vulnerability detection, configuration assessment, security information & event management, and much more. Cyber-attacks call for immediate actions, and immediate response actions for any data breach are possible with SOCVault's prolific SOC as a service solution. Experience a one-click SOC as a Service solution with our multi-featured dashboard. Get your dashboard services available after 24 hours of subscribing, a service that no other cybersecurity company offers. Our clients stay relaxed with 24/7 monitoring services while we protect their critical assets. SOCVault is offering a "FREE 30-DAYS CYBERSECURITY SUBSCRIPTION" if you want to secure your business, then contact us for registration.