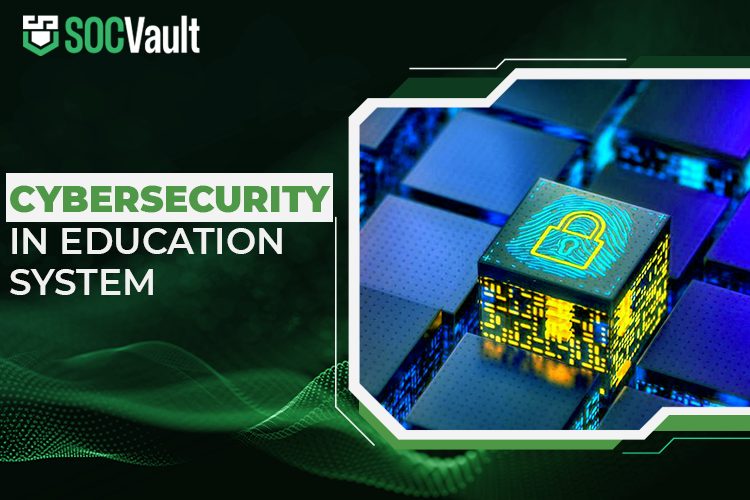 Importance Of Cybersecurity In Education System
Cybercrimes are the harsh reality of the tech-based world in which we reside. However, many industry sectors are focusing on strengthening their cybersecurity teams. On the other hand, cybersecurity in education system is still a strange thing. Not all, but the majority of educational institutes do not consider acquiring the services of a cybersecurity provider. Such institutes do not realize the importance of cybersecurity in education system.
It's a major misconception that hackers attack large-sized organizations. A cyber attacker is better off attacking multiple small to medium-sized businesses. SMBs do not possess the required skills to tackle cyber-attacks. Thus, hackers prefer hacking multiple SMBs instead of going for a big fish loaded with high-tech cybersecurity solutions. Therefore, whether small or large, cybersecurity in education system must be followed.
Why Is Cybersecurity Important For Education System?
There is a constant increment in the importance of cybersecurity in  education system. As the world progresses and we move into the future, with cybercrimes increasing rapidly, there is an urgent need for cybersecurity services for the educational sector. The use of technology is unignorable in this day of age. Not having a computer in any educational institute is an unreal thought. Regardless of the size of any educational institute, it has more than one computer system.
Having the services of computer systems along with internet services is essential for any moving business. However, such privileges have a few dangers associated with them as well. Data breaches, ransomware attacks, phishing emails, and network spamming can hurt an educational system badly. A huge amount of data is at risk in academic sectors. There is a possibility of losing the access and up-gradation of the following pieces of data:
Personal information of students
Details of university/school/college funds
Research papers of universities
Personal and financial information of faculty members
Possessing cybersecurity services in the education system ensures the above data is safe and secure. Unmatched protection is achievable via the services of cybersecurity providers, who are maestros in this specific field. Also, acquiring the services of a cybersecurity provider can help the students and staff members get enlightened about the risks involved in cybersecurity. Such training of students and the staff members from the experts can be very beneficial. Thus, it reflects the importance of cybersecurity in education system.
Awareness Of Cybersecurity In Educational System
Regularly, there are students who work on the portals developed by their institutes. Working on these platforms can bring some risks. Also, students working on the computer systems of their institute can come across something malicious, resulting in the breaching of data. The hackers hunt for such activities and make sure to obtain the sensitive, most essential information. Therefore, the students must stay aware of the recent most cyberattacks and how do cyber attackers operate.
Proper training is a necessity for students along with the staff members. Learning about various attacks like ransomware, phishing scams, and malware attacks will surely help them. After attaining the desired knowledge, they will at least know the signs and threats of cyberattacks.  
We offer the best cybersecurity services worldwide including website hosting security, case management, security analytics, intrusion detection, log data analysis, vulnerability detection, configuration assessment, security information & event management, and much more. Cyber-attacks call for immediate actions, and immediate response actions for any data breach are possible with SOCVault's prolific SOC as a service solution. Experience a one-click SOC as a Service solution with our multi-featured dashboard. Get your dashboard services available after 24 hours of subscribing, a service that no other cybersecurity company offers. Our clients stay relaxed with 24/7 monitoring services while we protect their critical assets. SOCVault is offering a "FREE 30-DAYS CYBERSECURITY SUBSCRIPTION" if you want to secure your business, then contact us for registration.