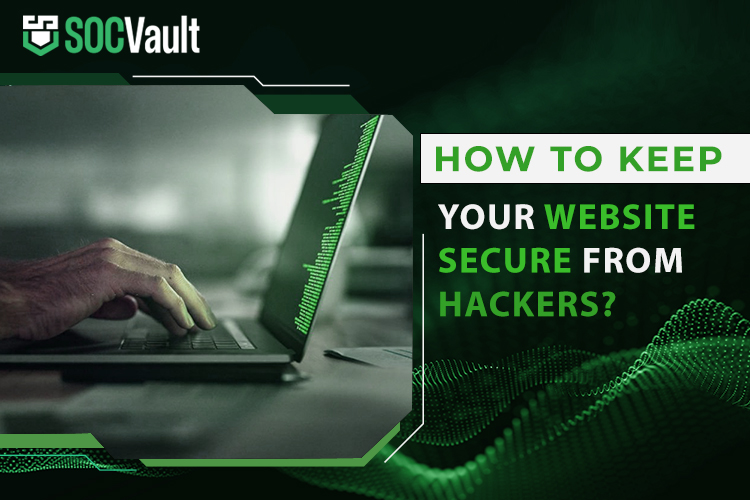 How To Keep Your Website Secure From Hackers?
How to keep your website secure from hackers? Imagine you sell clothes in Ontario where you have a big store. Of course, you care about your stock, staff, customers, and finance very efficiently.
Similarly, your website is your digital stockroom. Its care is indispensable to keep you protected and make sure your customers' sensitive information, such as credit card pins confidential. You can lose your significant revenue stream if you don't keep your website secure from hackers.
Keep your Website Secure With The Help Of These Tips
But a query ups its head how to keep your website secure from hackers? To answer this, we have united 5 important tips to keep your site spam-proof. Let's quickly dwell upon them.
1. HTTPS Protocol Utilization
A connection between a website and a server is necessary. Keeping it secure is your key responsibility.
By integrating HTTPS into your site, you can encrypt your data. Whenever a hacker tries to hack your data, this communication protocol declines its request and doesn't demonstrate your noteworthy data.
Moreover, Google highly appreciates this security perk and tends to rank those who have attached this SSL certificate to their site. Therefore, quickly adapt your website to HTTPS for boasting your website security layer.
2. Web Application Firewall (WAF) Installation
Installing a Web Application Firewall (WAF) is a great practice for defending your website from any undesirable hacking attacks.
Whether you want to set up this stellar firewall through your hardware system or need to grab its cloud-based services by purchasing its monthly subscription, both ways are possible. It filters out every chunk of information before transferring it from the website to a server.
This arises a serenity in the minds of website owners with its perfect security endeavors via blocking cyber attacks and unwanted traffic. Plus, it increases the speed of the website.
Leaving your website with outdated plugins and software is a big blunder and invites hackers to steal your benign data very easily.
Ensuring a website is updated has become a usual drill but it has the potential to keep you away from any attack of hackers. With updates, various unknown viruses and malware automatically release.
Hence, you should never let any update not go. Whenever your software, plugins, and drivers are ready to get updates, do it instantly without pushing this exercise back. Otherwise, your website may fall at risk.
4. Strong Passwords Recommended
Have you used Facebook or Instagram? If yes, you surely know about the password policy to keep your account secure. Your website demands the same activity to log in.
Most times, it seems that people use a patterned password, such as abcdef or 123456 for unlocking their websites. It is a bad point that invites hackers to put a website security attack without any hurdle.
Whenever you create a password for your website, you have to incorporate lowercase and uppercase letters. Further, do not forget to mix them with numbers and special characters that will make them unguessable and uncracked for top-notch hackers.
5. Preserve Backups Active
Assume your website faces some issues and lost its data completely. No doubt, it will be a big harm to your business.
To get rid of this situation, you should preserve your website back up always. With constant storing of data through proper backup practice, you do not fall prey to ransom viruses or any other website security threat and have an opportunity to recover your data anytime.
It is the only solution when your server and hard drive lost everything.
Website security is the priority of every business owner to keep their revenue streams unstoppable. By following the above practice, you can become a pro in keeping your website on top with a perfect security system.
Don't have enough time to exert particular website security practices? Just ping a website security service provider. Its tech leads will assist you in protecting your website from the attack of every hacker.
We offer the best SOC as a service and website hosting security worldwide including case management, security analytics, intrusion detection, log data analysis, vulnerability detection, configuration assessment, security information & event management, and much more. Cyber-attacks call for immediate actions, and immediate response actions for any data breach are possible with SOCVault's prolific SOC as a service solution. Experience a one-click SOC as a Service solution with our multi-featured dashboard. Get your dashboard services available after 24 hours of subscribing, a service that no other cybersecurity company offers. Our clients stay relaxed with 24/7 monitoring services while we protect their critical assets. SOCVault is offering a "FREE 30-DAYS CYBERSECURITY SUBSCRIPTION" if you want to secure your business, then contact us for registration. For more cybersecurity updates follow us on Facebook.