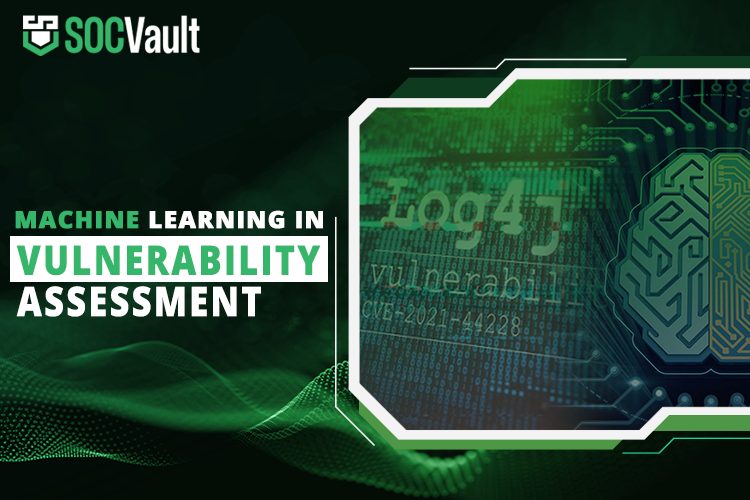 The Use Of Machine Learning In Vulnerability Assessment
Artificial intelligence and its importance keep on increasing with each passing day. The number of obstacles this field has surmounted is uncountable. We won't be wrong if we say that technology will not modify further without machine learning/AI advancements. This technology is helping organizations by fulfilling their machine learning or pattern learning needs. Thus, it also comes in handy for cybersecurity providers as machine learning in vulnerability assessment opens new ways to detect cyber-attacks.
What Is Vulnerability Assessment?
Before learning machine learning in vulnerability assessment, it is essential to learn about vulnerability assessment. A vulnerability assessment is an analysis that points out the probable weaknesses present in the cybersecurity systems of a company. Suspicious files and URLs are detectable through this assessment. Corrupted files or URLs can pose a massive threat to an organization. A vulnerability assessment can reduce the cyber risks involved in corrupted files. If done right, this assessment can solve major issues and protect from data breaches.
However, modern-day security providers opt for machine learning in vulnerability assessment to enhance their detection and responding game. Vulnerability assessment works best if it is integrated with machine learning technology. Imagine automated detection of probable attackers and that too within seconds. AI technology works like a charm for cybersecurity providers.
How does Vulnerability Assessment Work?
Vulnerability assessment works for the betterment of the threat detection department of cybersecurity. Thus, the services of vulnerability are unignorable. However, this assessment has 3 objectives to achieve before easily pointing out the potential threat areas of data and network systems. The three aims are below:
Identifying vulnerabilities and labeling them based on the level of risks associated with them.
Creating proper documentation of such vulnerabilities and leaving the rest for the security engineers.
Drafting guides for the developers and informing them about the vulnerabilities also the risks associated with such vulnerabilities.
Machine learning in vulnerability assessment can open new ways of threat detection and threat intelligence. The clients who require complete security of their digital assets can now live more peacefully with such an infusion of vulnerability assessment and machine learning. The steps that vulnerability assessment follows are:
Locating assets
Prioritizing assets accordingly with the level of suspiciousness
Carrying out vulnerability scanning
Evaluating results and providing the related remedies
Continuing the cycle for other assets
How Is Machine Learning Helpful In Vulnerability Assessment?
For machine learning in vulnerability assessment to be successful, there must be proper training sessions to achieve the desired results. An AI model built for vulnerability assessment makes the system self-reliant and vigilant. Malware gets injected into the databases at first just to train the machine learning model.
After successfully training the model, it can catch the potential malware within seconds. In this way, machine learning in vulnerability assessment gets integrated. As a result, the security teams end up having an even more swift threat detection feature through machine learning in vulnerability assessment.  
We offer the best cybersecurity services worldwide including case management, web hosting security, security analytics, intrusion detection, log data analysis, vulnerability detection, configuration assessment, security information & event management, and much more. Cyber-attacks call for immediate actions, and immediate response actions for any data breach are possible with SOCVault's prolific SOC as a service solution. Experience a one-click SOC as a Service solution with our multi-featured dashboard. Get your dashboard services available after 24 hours of subscribing, a service that no other cybersecurity company offers. Our clients stay relaxed with 24/7 monitoring services while we protect their critical assets. SOCVault is offering a "FREE 30-DAYS CYBERSECURITY SUBSCRIPTION" if you want to secure your business, then contact us for registration.