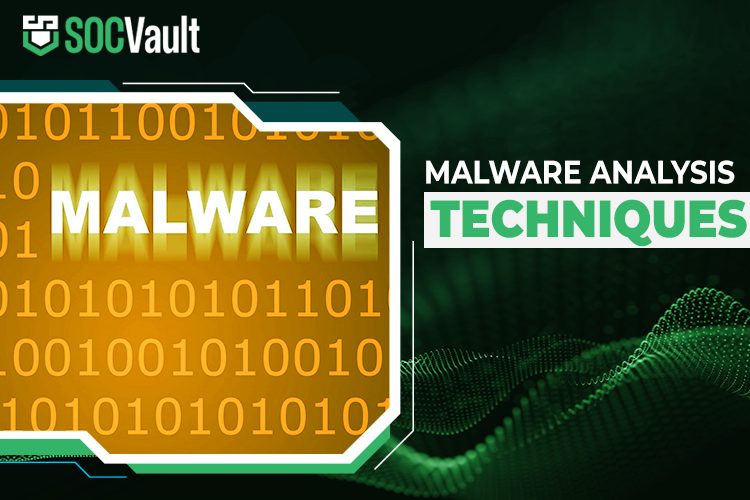 What Are Malware Analysis Techniques?
Malware analysis techniques involve analyzing the behavior of a certain file or URL that looks suspicious. Security engineers can highlight such suspiciousness. However, it is only up to highly trained professionals to detect such files, folders, or corrupted computer systems. Furthermore, hackers can easily carry out data breaches by injecting malware into potential victims' networks or data infrastructures. Therefore, it is a basic necessity for any organization to operate malware analysis through a proper cybersecurity provider.
Before learning the techniques of malware analysis, we must learn the benefits that malware analysis can provide us. Thus, the following are the key benefits of malware analysis services:
Benefits Of Malware Hunting
Malware analysis saves from major incidents as it helps in detecting malware that can cause harm.
It helps in uncovering corrupted files or URLs.
Alerting reporting of incident response enhances by applying malware analysis techniques.
It helps the threat hunting feature by highlighting the probably affected areas.
Importance Of Malware Analysis
Malware analysis techniques can help any business grow without facing any troubles. First, such techniques serve as a source of identifying the initiation of cyber attacks. Secondly, malware analysis techniques help a business label the type of breaches as the most or least threatening. Based on the threat level, such decisions are taken by the cyber security experts.
Malware analysis is also essential because they provide decisive solutions for any breach. Breaches that seem to cause multiple damages can become weak in front of malware analysis techniques. Solutions for a breach and damage evaluation are other features of malware analysis. As a result of the above-mentioned services, the threat hunting feature of any cybersecurity gets improved.  
Techniques Involved In Malware Analysis
This feature is a key process in the game of cybersecurity. The cybersecurity providers that possess such services enjoy a better brand reputation through such services. Malware analysis is beneficial for both events, whether before or after an attack. There are two techniques involved in malware analysis. Following are the two types of malware analysis techniques:
Through this technique, the security experts can execute the potentially malicious code into a closed environment labeled as a sandbox. In such an environment, the suspected malicious code can be evaluated further. Thus, the file under consideration cannot roam into the critical assets of any business. This closed environment helps solve major issues for incident responders and threat hunters. The dynamic analysis allows visibility of the finest quality, which helps in clearly detecting the level and type of maliciousness in a suspected file.
This malware analysis technique monitors the affected files or URLs. It carefully evaluates the level of damage such suspected files or URLs can cause. This analysis is the best technique to identify potential attacks. However, this technique does not suggest probable solutions for any attack/breach.
We offer the best cybersecurity services worldwide including website hosting security, case management, security analytics, intrusion detection, log data analysis, vulnerability detection, configuration assessment, security information & event management, and much more. Cyber-attacks call for immediate actions, and immediate response actions for any data breach are possible with SOCVault's prolific SOC as a service solution. Experience a one-click SOC as a Service solution with our multi-featured dashboard. Get your dashboard services available after 24 hours of subscribing, a service that no other cybersecurity company offers. Our clients stay relaxed with 24/7 monitoring services while we protect their critical assets. SOCVault is offering a "FREE 30-DAYS CYBERSECURITY SUBSCRIPTION" if you want to secure your business, then contact us for registration.