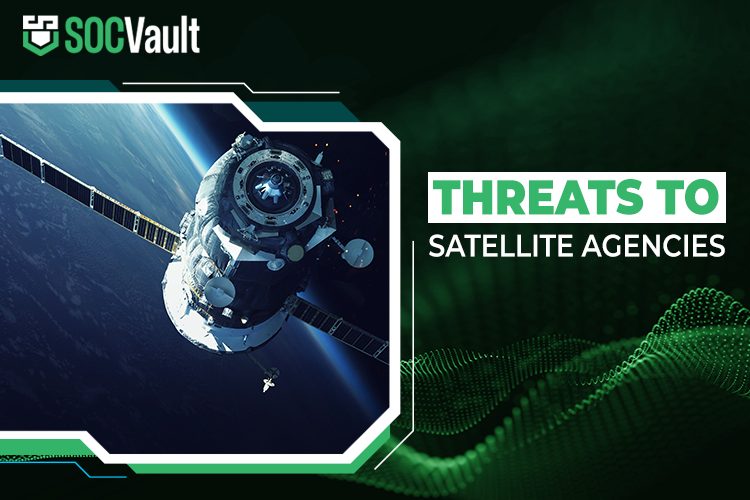 What Are The Cyber Threats To Satellite Agencies?
The concept of threats to satellite agencies is now a possibility. Cybercrimes impose a threat to all major sectors of an economy. Cyber attackers are focused on targeting bigger and bigger organizations on a daily basis. Staying focused on aiming for bigger organizations helps such criminals to receive more value for ransomware. The bigger a company, the more prominent the amount of ransom demanded. Many government agencies can become prey to cyberattacks, and such cyber attacks cannot only cause losses.
A breach can be a source of leaking confidential information as well. Therefore, government agencies, along with other mega industries, should follow a defined set of rules to fight cybercrimes and opt for the services of a cybersecurity company. An organization can also choose SOC-as-a-service to get the desired protection. As the recent cybersecurity trends keep growing, satellite operators must also up their game in cybersecurity.
Security In Satellite Communication
Satellites play an essential role in the world we live in. Satellites provide geological capabilities, intelligence gathering, weather forecasting, and whatnot? Covering so many aspects of our planet and even more unimaginable advancements for the future like measuring Earth's atmosphere and focusing on ocean data. These space-based assets are amazingly designed and possess capabilities like none other. However, satellites carry tons of sensitive data, as mentioned above. Thus, all of such data is at risk.
Cyber threats to satellite agencies are unimaginable as cybersecurity breaches on satellite agencies sound very dangerous. Agencies that work in space-based assets and rely on releasing shuttles in outer space should stay unchanged. However, staying alert and adopting the services of a cybersecurity provider will help such agencies safeguard critical information. Now, with the invention of 5G and much more improved network systems, satellites that were once considered as un touchable are now as vulnerable as digital assets on Earth.
With authenticated communications and improved network structures, cyber threats to satellite agencies seem a bit far. However, without proper authentication, such satellites do not communicate with those on Earth. Therefore, such a feature helps protect satellites, reducing cyber threats to satellite agencies.
Vulnerabilities In Satellite Networks
Loopholes and mishaps occur from us as, after all, we are humans. Thus, we must look to provide the best defense system just to be safe from probable attacks and cyber threats to satellite agencies. Following are the vulnerabilities present in the critical assets of a satellite agency:
Inconsistent software patching
Not-so-strong encryption
Usage of outdated and old-school tools
Cyber Threats To Satellite Agencies
One major drawback for satellite agencies is that these agencies are running outer space bodies filled with an immense amount of sensitive information. The said sensitive information and its handling are performed by a team sitting from Earth. Thus, breaching sensitive data from these satellite agencies becomes even easier. A major vulnerability also lies in the fact that the distance that lies between the ground stations and the technology is quite long. Channeling communications at this distance can bring a lot of risks. Therefore, satellite agencies must stay aware of the recent cyber-attacks and draft precautionary measures to solve them.
We offer the best cybersecurity services worldwide including website hosting security, case management, security analytics, intrusion detection, log data analysis, vulnerability detection, configuration assessment, security information & event management, and much more. Cyber-attacks call for immediate actions, and immediate response actions for any data breach are possible with SOCVault's prolific SOC as a service solution. Experience a one-click SOC as a Service solution with our multi-featured dashboard. Get your dashboard services available after 24 hours of subscribing, a service that no other cybersecurity company offers. Our clients stay relaxed with 24/7 monitoring services while we protect their critical assets. SOCVault is offering a "FREE 30-DAYS CYBERSECURITY SUBSCRIPTION" if you want to secure your business, then contact us for registration.