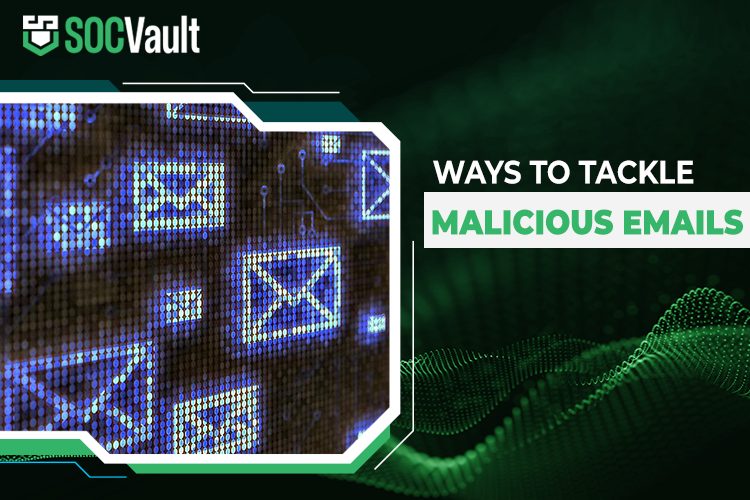 What Are The Ways To Tackle Malicious Emails?
Cyber attackers can approach you in many ways and forms. The most common form, however, is surfing through the potential victim's inbox. A little initiation of action can cause the users to lose a hefty sum. Phishing emails are the most example of such a baleful activity. Many business owners seek complete freedom from such mails. Following the below-mentioned ways can help them to tackle malicious emails.
Huge data breaches through AI integration and other modernized technology occur regularly, but carrying out data breaches through malicious emails is still prominent. The old-school ways are still working in the hacking game. This is why most hackers have not left out the conventional ways to enter unethically and carry out breaches.
4 Ways To Tackle Malicious Emails
Most of the time, we humans become a major source of causing a breach. Such an attempt to enter the data and network systems are usually handed to the attackers by the users. The users tend to take precautionary measures lightly. Following are the 4 ways to tackle malicious emails:
1. Adopt Services Of A Cybersecurity Provider
Hiring the services of a cybersecurity provider is essential for any business if it is not self-sufficient in such skills. These security providers ensure a 24/7 monitoring service, which will allow you non-stop visibility. These solution providers also ensure that you stay protected from all endpoints of network and data systems. Phishing emails and their accurate detection are also possible through the services provided by cybersecurity service providers.
The probability of clicks and downloading spam-filled files becomes zero. However, most recent malicious emails like Whaling are causing a lot of damage to users around the world. Through the services of cybersecurity, dealing with Whaling becomes effortless as well. Major businesses tackle malicious emails by adopting the services of such cybersecurity providers.
2. Applying AI And Machine Learning Techniques
Employees of a firm cannot easily detect malicious emails as their origin seems credible. Employees don't know how to tackle malicious emails. Therefore, using artificial intelligence and machine learning will come into play. Applying unmatched algorithm models and pattern settings can lead to amazing results for organizations under the constant threat of cyber-attacks. It's not hard to tackle malicious emails now with this technology, and major cybersecurity providers provide such AI-integrated services.
The users are advised not to click on the suspicious-looking links. Links that contain spam-filled content are avoidable and must always be in the last of dragged or spammed mails. Clicking can lead to issues that are unsolvable at times.
4. Don't Make Your Email Address Public
The users should not, in any case, make their email addresses public. Putting mails on websites or any social media platform would ultimately result in many malicious emails reaching you. In order to tackle malicious mails, the users must keep their email address private and only provide them to credible sources.
We offer the best cybersecurity services worldwide including website hosting security, case management, security analytics, intrusion detection, log data analysis, vulnerability detection, configuration assessment, security information & event management, and much more. Cyber-attacks call for immediate actions, and immediate response actions for any data breach are possible with SOCVault's prolific SOC as a service solution. Experience a one-click SOC as a Service solution with our multi-featured dashboard. Get your dashboard services available after 24 hours of subscribing, a service that no other cybersecurity company offers. Our clients stay relaxed with 24/7 monitoring services while we protect their critical assets. SOCVault is offering a "FREE 30-DAYS CYBERSECURITY SUBSCRIPTION" if you want to secure your business, then contact us for registration.