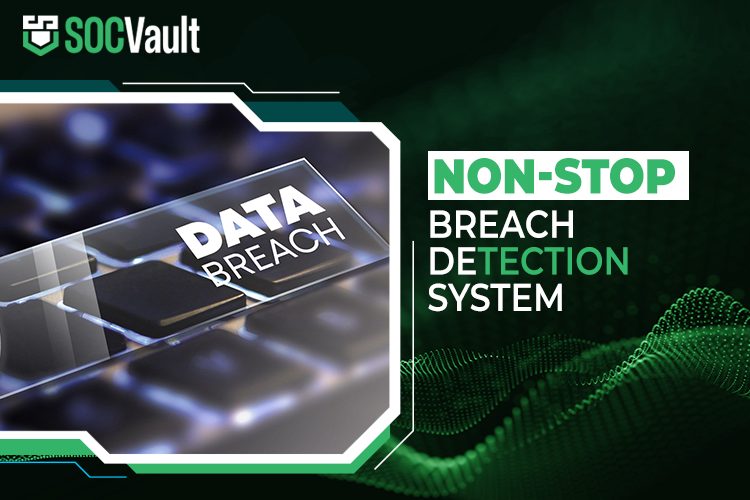 What Is A Non-Stop Breach Detection System?
A breach detection system is a combination of applications and other security devices to detect malware in your security systems. As we know, malware can destroy security systems and affect them in such a way that these security systems malfunction severely. The multiplying effect of malware can cause considerable damage to the security system of business owners, and they are left behind with uncertainty and complexity.
BDS (Breach Detection System) helps detect unidentified malware in an organization's network or data systems. All malicious activities are detectable because of non-stop breach detection systems. Furthermore, incoming traffic on a particular network is detectable through the use of the BDS feature. Thus, the probability of a potential threat gets lowered exponentially after adopting the services of breach detection systems.
Importance Of Non-Stop Breach Detection Systems
The use of BDS can prevent losses that arrive from network systems. A successful evaluation of this system can lead to a company possessing unmatched skills in the field of cybersecurity. It detects malicious activity rapidly and highlights the affected points, just so there is a chance to decrease the chances of a breach.
This feature helps provide non-stop visibility, and through such monitoring, organizations can get an image of their network and data infrastructures. The extinct to which such infrastructures are safe after adopting BDS is unimaginable. Through such services, the clients are guaranteed 24/7 monitoring services.
Organizations should instead focus on hiring cybersecurity providers rather than developing a team. Having a team of your own would require hiring new resources and further investments to enhance their skills. On the other hand, opting for cybersecurity providers will help them attain the best breach detection system.
How Are Security Systems Detected?
Security systems can malfunction once an injection of malware enters them. However, such threats are erasable, and their detection is possible by considering the following precautious measures:
Sudden leakage of customer details and other credentials.
Slow internet connections
Suspicious activities of network systems
Baking transaction activities that look suspicious
Potentially corrupted files
3 Benefits Of Non-Stop Breach Detection Systems
A breach detection may allow the users to enjoy the following benefits once they subscribe to cybersecurity services:
1. No-Entry For Intruders
With the adoption of BDS, many organizations will now have zero to no intruders in their network systems. In addition, hackers traveling freely in network systems will not have the freedom and access once BDS takes control.
Successful detection of malware is possible through non-stop breach detection systems. Malware can enter computer systems and harm them in the worst way possible. By doubling the effect, malware can create multiple bugs that keep multiplying into the system. Thus, prior detection of such a disease can help business owners overcome the malware problem.
3. Improved Alert And Response Approaches
BDS improves an overall level of alerting and reporting of a particular case. As a result, dealing with such issues automatically becomes easier for security providers. Furthermore, SOC alerting and reporting feature seems to flourish when treated with the proper evaluation of the breach detection system.
We offer the best cybersecurity services worldwide including website hosting security, case management, security analytics, intrusion detection, log data analysis, vulnerability detection, configuration assessment, security information & event management, and much more. Cyber-attacks call for immediate actions, and immediate response actions for any data breach are possible with SOCVault's prolific SOC as a service solution. Experience a one-click SOC as a Service solution with our multi-featured dashboard. Get your dashboard services available after 24 hours of subscribing, a service that no other cybersecurity company offers. Our clients stay relaxed with 24/7 monitoring services while we protect their critical assets. SOCVault is offering a "FREE 30-DAYS CYBERSECURITY SUBSCRIPTION" if you want to secure your business, then contact us for registration.