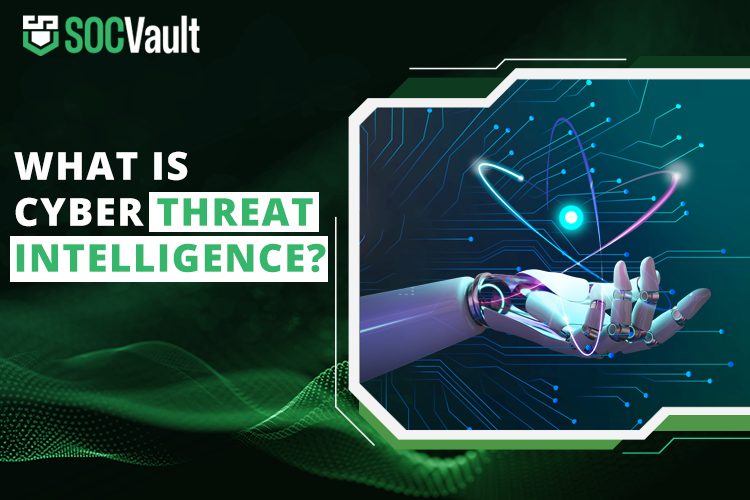 Cyber Threat Intelligence
Cyber threat intelligence is a term associated with collecting, processing, and analyzing data and judging the potential attacks of hackers. Such judgment or prior identification of threats is known as threat intelligence. Such threat intelligent feature is possible by applying proper AI learning as well as the manual efforts of experts. However, such proactive decisions are not possible without an inexperienced cybersecurity team.
According to studies, almost 72% of organizations are willing to increase investments in threat intelligence. With unparalleled detection and response rate, the threat intelligence feature promises to open forbidden doors of cybersecurity. Still, people prefer conventional ways of securing their network and data systems like anti-virus. Such traditional ways of securing critical assets are not effective anymore in front of the modern tactics of hackers. However, adopting the next-gen services like cyber threat intelligence helps organizations to the fullest.
Importance Of This Feature
Cyber threat intelligence, as mentioned above, is a modern way of finding solutions to the probable victims. Companies that move from conventional ways of securing their assets to new ways are never dissatisfied. Unreal cyber threat intelligence methods can help the users gain an immense amount of knowledge and awareness of cybercrimes. Here are a few reasons why adopting cyber threat intelligence services is important:
Highlights the unknown, which means this feature enables the users to analyze and prepare for future attacks.
Enhance the fighting techniques and strategies of the company
Can help predict the attacker's decision-making process
Helps maintain a good brand image and recognition
How Does Cyber Threat Intelligence Work?
Integrated with machine learning techniques, this feature also depends on human efforts to reach its ultimate goal. The ultimate goal of cyber threat intelligence is to detect probable threats and predict the moves of attackers. Here are the following steps involved in the functioning of cyber threat intelligence:
First and foremost, this threat intelligence feature focuses on collecting data before analyzing it. Such data gets collected from a wide range of sources. Such collection of data helps in evaluating result-producing outcomes. In addition, it helps in maintaining an overall secured network and database systems. The collection of data for the feature of threat intelligence can include IP addresses, file hashes, and domains. Information regarding vulnerability gaps is also collected, which helps filter out the key points to focus on.
This step includes all sorts of filtering, organizing, and sorting of the collected data. After such a heavy data collection task lies another detailed step. However, through such detailed steps and actions, the results so evaluated are very promising.
The next step involved in the functioning or lifecycle of cyber threat intelligence is the analysis of data. Catering to the needs of different company departments becomes hectic at times. However, a successful threat intelligence mentality involves including all the departments of an organization and engaging them by fulfilling their needs. Teams like network and development teams require the most adoption of cyber threat intelligence services.
4. Dissemination And Feedback
Presenting the data analysis report and converting it into an easily readable state is a major requirement. Such dissemination, presented in front of the stakeholders, will help them guide as to how their critical assets will be secured from potential attacks. The feedback of the stakeholders, however, is the last step in the functioning of cyber threat intelligence.
We offer the best cybersecurity services worldwide including website hosting security, case management, security analytics, intrusion detection, log data analysis, vulnerability detection, configuration assessment, security information & event management, and much more. Cyber-attacks call for immediate actions, and immediate response actions for any data breach are possible with SOCVault's prolific SOC as a service solution. Experience a one-click SOC as a Service solution with our multi-featured dashboard. Get your dashboard services available after 24 hours of subscribing, a service that no other cybersecurity company offers. Our clients stay relaxed with 24/7 monitoring services while we protect their critical assets. SOCVault is offering a "FREE 30-DAYS CYBERSECURITY SUBSCRIPTION" if you want to secure your business, then contact us for registration or visit our Facebook page.