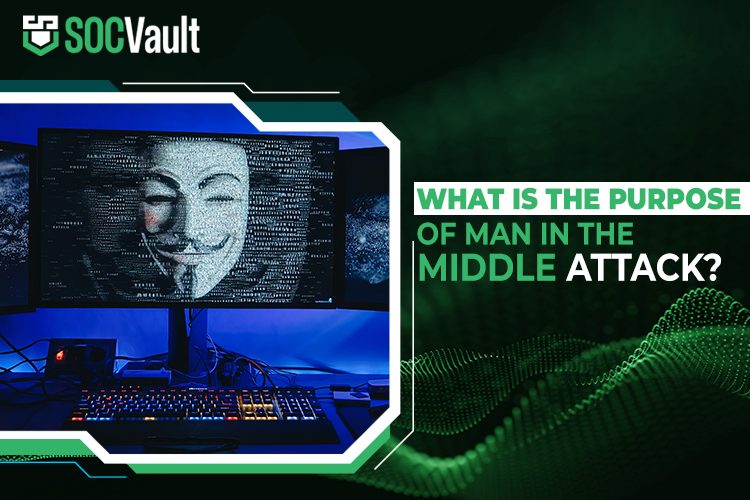 What Is The Purpose Of Man In The Middle Attack?
Before learning the purpose of man in the middle attack, we must learn what actually this attack is all about. It's a very common type of cyber attack that is usually carried out by a cyber attacker that intercepts into a network connection. An attacker in this sort of attack can hear telephonic conversations or even chatting.
Once these attackers intercept into a network through their expertise, they are able to hear conversations that can be highly confidential. Thus, major companies avoid using an unsecured network to erase any possibility of facing this attack. The purpose of man in the middle attack can pose further complications and risks for the business owners.
How Does This Attack Work?
It's a type of eavesdropping attack where a hacker was present on a network in an unauthorized manner. However, a man in the middle works in two phases before being successful in their evil plans. A proper evaluation of the two phases help achieves the purpose of man in the middle attack. Following are the two phases of man in the middle attack:
Through a poorly secured network connection, intruders can easily enter without authentication into the network systems of an organization. Another entry into the network systems is possible through a manipulation of DNS or by guessing passwords by applying a series of combinations within seconds. Such an entry into a weakly protected network system is the first phase of this attack.
 This phase is quite easy to achieve for the attackers as successfully going through this phase is only possible through human errors. Our carelessness can ignite the attackers move. In this way, the purpose of man in the middle attack gets ignited.
This 2nd phase is decryption phase. By going through this phase, the attackers can access quite confidential information. It involves the collection of the data through interception. After a successful collection of data, the purpose of man in the middle attack gets ignited. The attackers decode the data and carry out the desired results that can be beneficial for them. After such a theft, these attackers ask for a hefty income in return.
Purpose Of Man In The Middle Attack
Many business owners want to know the purpose behind such attacks. Why would cyber attackers carry out these attacks, is a question that is constantly in their minds. Any attacker requires data breaches that sound threatening to the business owners. Thus, entering into conversations can bring in a lot of data that can be threatening. The purpose of man in the middle attack is backed up other things like revenge or competition as well. Following are a few aspects that initiate the purpose of man in the middle attack:
Collection of personal data
Attaining passwords
Stealing bank account details
Convincing the victims to take multiple actions
Revenge-based breaches
Transferring of funds
We offer the best cybersecurity services worldwide including case management, website hosting security, security analytics, intrusion detection, log data analysis, vulnerability detection, configuration assessment, security information & event management, and much more. Cyber-attacks call for immediate actions, and immediate response actions for any data breach are possible with SOCVault's prolific SOC as a service solution. Experience a one-click SOC as a Service solution with our multi-featured dashboard. Get your dashboard services available after 24 hours of subscribing, a service that no other cybersecurity company offers. Our clients stay relaxed with 24/7 monitoring services while we protect their critical assets. SOCVault is offering a "FREE 30-DAYS CYBERSECURITY SUBSCRIPTION" if you want to secure your business, then contact us for registration.