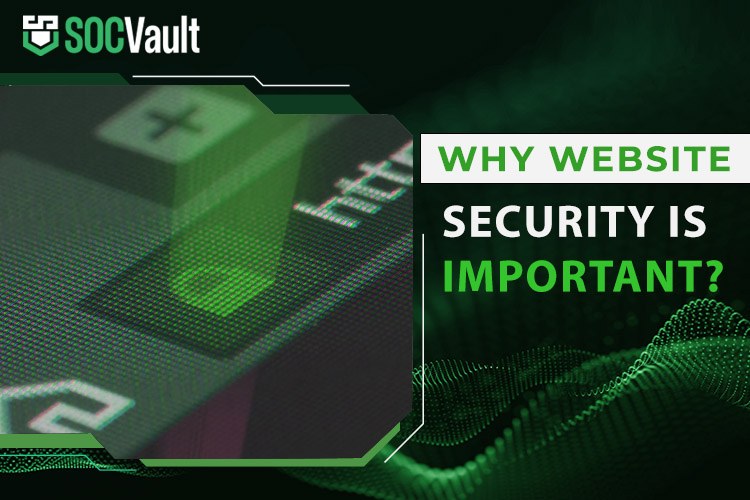 Why Website Security Is Important?
Why website security is important? We have been living in the digital era where every user tends to utilize the internet for different purposes. For instance, millions of users land on different websites to find solutions to their queries.
According to statistics, 56% of regular online traffic comprises hackers, scammers, scrapers, etc. It denotes a sign that website hacking attacks have been constantly on hype.
As a result, the question is nailing head how you can make your website free from any threats. For this purpose, website security is the most important factor to ponder. Let's pay attention to the five key pointers that demonstrate the security of a website is indispensable.
1. Eliminating Hacking Attacks
Do you know why website security is important? because 50k+ websites hack every day. Hackers utilize a means of practice to steal your data, integrate ransomware, mine illegal traceability of cryptocurrencies, and install outdated extensions and plugins for exerting a hacking attack on your site.
To release the tension of website attacks, you have to prepare a proper security plan. For example, you can scan your website with a vulnerability scanner. Further, you can keep a strict eye on maintaining the installation of up-to-date plugins.
2. Protecting Customers' Data
Assume you put your feet on the website and register yourself. Instantly, your filled information leak on social media. How do you feel? It hurts you, and you will report this particular site.
The same case is with your customers. You have to ensure your customers' privacy on a priority basis. It happens only when your website security is good.
For it, make sure to purchase hosting services from an authentic company. It will test your website security frequently to check whether your website is secure or at risk. Then, fix if any error finds. That is one of the major reasons why website security is important.
Let us suppose you are running an eCommerce business where you sell baby apparel. Your products have thousands of 5-star reviews. It shows brighter chances to win massive sales in the future.
The website has the same rule. When clients' trust increases in you, the authenticity of your site will automatically escalate.
By earning an SSL certificate, web application firewall, software updates, and website scanner services for website security, you can grow website trust.
Spoofing is an activity to mimic the website by someone who wants to steal the information of your users through different tricks. For example, various IRS-based fake websites exist similar to the original pages.
For website security, you must get rid of spoofing. After putting a lot of security measures, such as enabling two-factor authentication and integrating strong passwords, spoofing will completely eliminate.
When you build a website, you have a purpose for ranking on the first page of Google. Search engines takes 95% of organic traffic. Without optimization, you cannot rank your site. It's one of the major reasons why website security is important.
Indirectly, the optimization links to website security. A secure IP address having no malicious intent can assist you in being striped.
The best thing is that search engines clearly tell you about your security. For instance, a site with HTTPS protocol is secure instead of HTTP.
Consequently, your website security is a crucial factor for growing organic traffic with proper SEO optimization support.
From an established enterprise to a tech startup, every business has a website to expand its revenue streams. For all, safeguarding their site from security risks is a prime goal to grab cutting-edge benefits from your businesses.
Are you upset because you don't know how to secure your site? Don't worry. Just connect with a professional company that provides exceptional website security services and get your work done within the deadline.
We offer the best SOC as a service and website hosting security worldwide including case management, security analytics, intrusion detection, log data analysis, vulnerability detection, configuration assessment, security information & event management, and much more. Cyber-attacks call for immediate actions, and immediate response actions for any data breach are possible with SOCVault's prolific SOC as a service solution. Experience a one-click SOC as a Service solution with our multi-featured dashboard. Get your dashboard services available after 24 hours of subscribing, a service that no other cybersecurity company offers. Our clients stay relaxed with 24/7 monitoring services while we protect their critical assets. SOCVault is offering a "FREE 30-DAYS CYBERSECURITY SUBSCRIPTION" if you want to secure your business, then contact us for registration. For more updates, follow us on Facebook.